KIDS BOOKS
Creating fresh stories for our young and growing children with brilliant colors, vibrant characters, positive, and inspiring content. Sometimes commissioned, some still in development, or waiting publishing…
---
Jane and the Kraken
E-Book, In development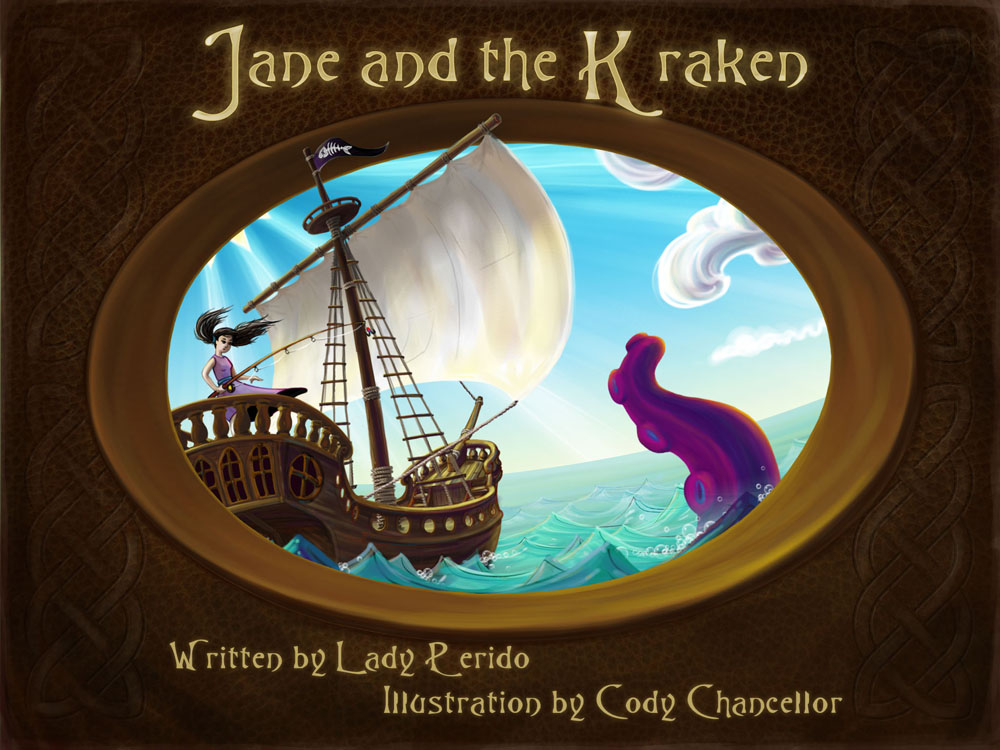 A very amazing interactive story trapped in a large production cycle. 24 page full color with ambient animations, interactive story advancing events, full sound, parallax, mini-games, in app purchases…the whole thing! Wait for it…..wait for it…..sigh
---
The Prize in the Skies
It`s a story about an alien that gets stranded when his spaceship crashes into our solar system. Find out how collaboration and the can do attitude wins the day! 16 page full color.
---
Paintball, the Parent Parrot
Cartoon adventures about a teenage boy and his deceased mother, who manages to reincarnate as a feisty, funny, colorful parrot, so that they may continue on with their lives together. Love is Eternal!
Available now at Amazon for Kindle readers
---
Tea Rocket Adventure, mini comic, Keith Layman Ceramics
Very small custom comic inspired by the ceramics of Keith Layman, in conjunction with his art exhibition on Granville Island. Limited print run sold out (sorry)